NOTE: this seems to only be an option for paid accounts or previously paid accounts
In 2021, recorded zoom meetings were suddenly met with a very loud voice announcing the call was being recorded. I know for me, this sudden voice made me jump on more than one occasion. I appreciate and fully understand the need for the disclosure, but was pleased to find out there is a way to turn off the voice, and just have the recorded disclaimer show up.
How to Turn Off Zoom Notification Alert
1. Log into your zoom account, click on settings under personal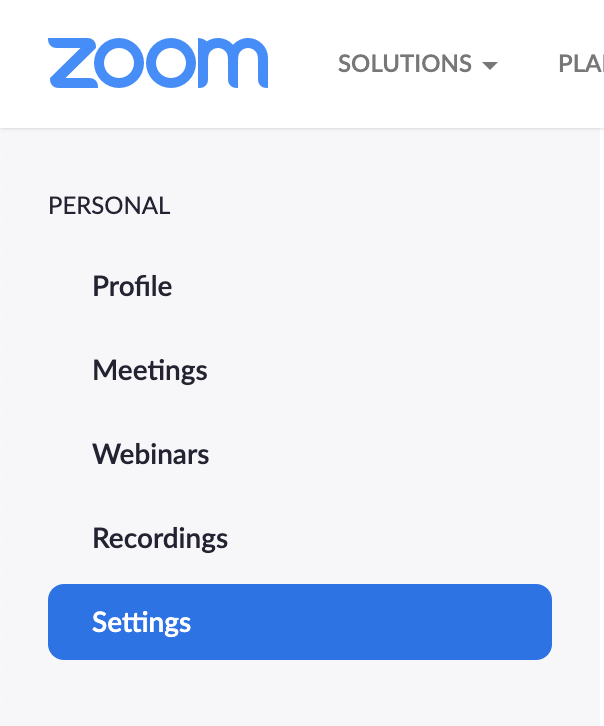 2. Click on Recording settings

3. Scroll down to "Recording notifications – Zoom clients"
4. Change the Play voice prompt for option to "no one"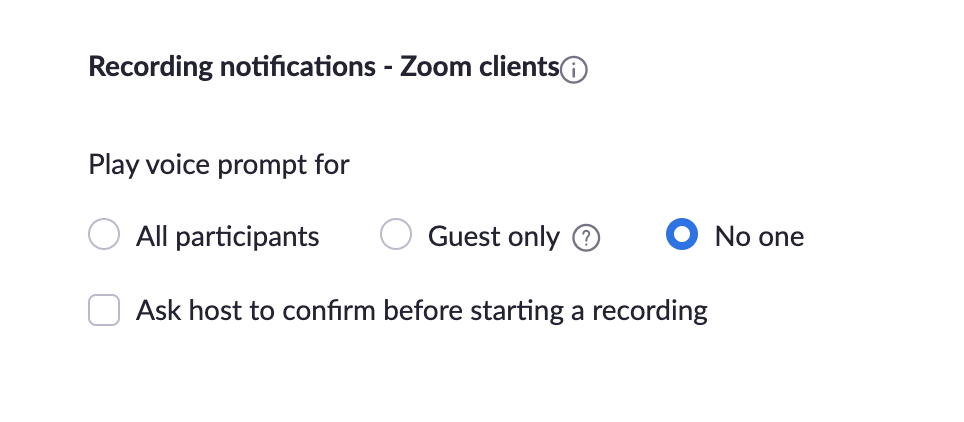 Note: By default, phone users will hear one audio notification indicating that a recording has started.
That's it! No more loud announcement, just a text notification!