letting tech headaches
hold you back.
It's as simple as booking my VIP Tech Day.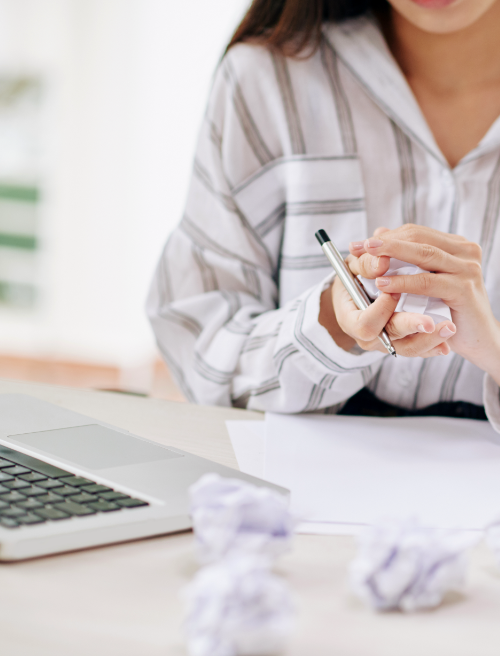 You've been pouring your heart and soul into delivering incredible results for your clients…
But let's be real, you've been giving it your all and you are T.I.R.E.D.
Sure, working all those nights and weekends did the trick and you are booked solid with clients.
But you want more time to spend with your kids, go for a walk, read a book or just do things for YOU…
You're ready to put the systems and automations in place so you can step away and let everything continue to run on the back end.
So, that's why you're here.
You don't have the time or desire to implement the tech yourself
(heck, you wouldn't even know where to start).
But don't lose hope just yet, friend.
With my VIP Tech Day, you can scale with ease.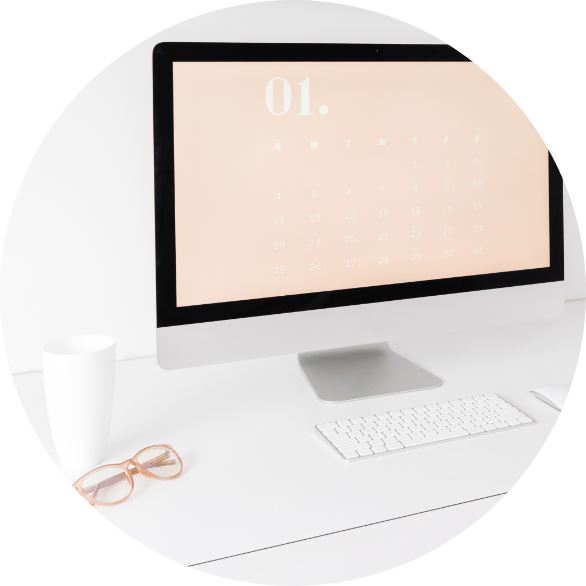 Book me for a day (or two), and I'll spend that time fully dedicated to transforming the backend of your business.
I'll take your copy, ideas and vision and handle all the funnel tech and setup… All the things that leave you completely stumped or "curse-crying" at your computer. (Yep, it's a thing!)
Walk away from the experience with automations in place so you can focus on getting eyes on your offers, knowing the backend of your sales funnel is nurturing and providing value to every new signup on your list.
Even better, imagine making sales from your evergreen email funnels (Yep, that's a thing too!).
You just need a website and tech expert who understands that while pretty is great, function converts.
You're a great fit for my VIP Tech Day if: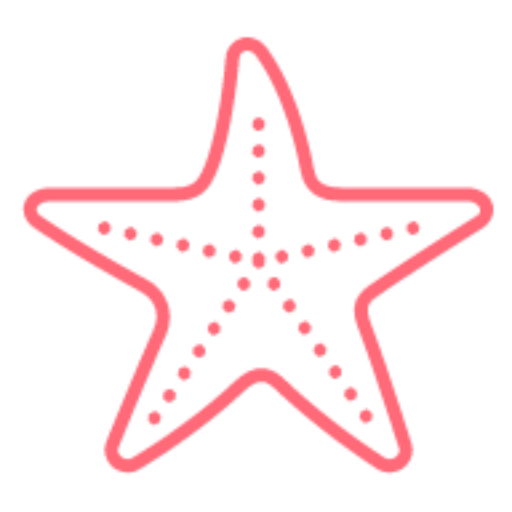 You want marketing funnels in your business to help you sell more digital products.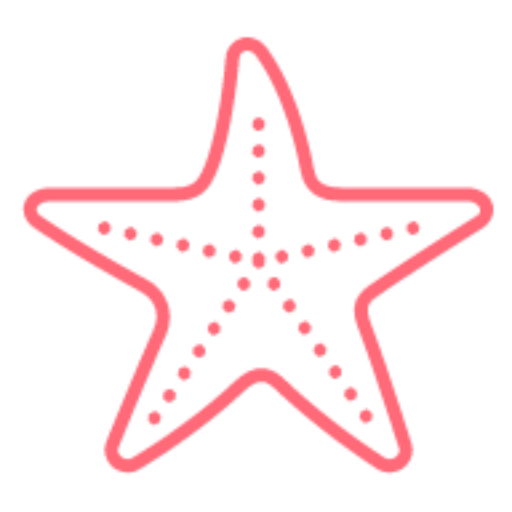 You understand the value in outsourcing vs. trying to do ALL.THE.THINGS. in your business.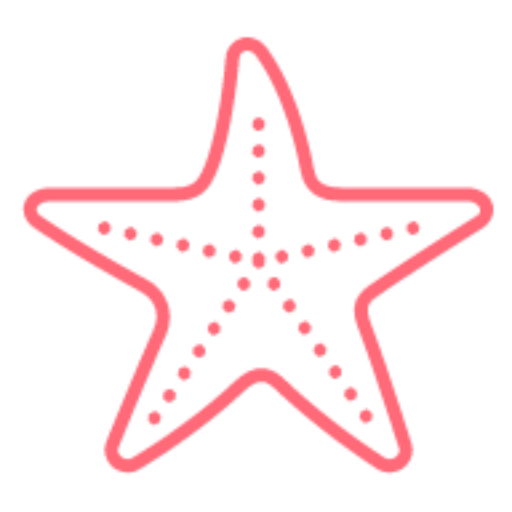 You are able to provide quick feedback so we can keep your project on track.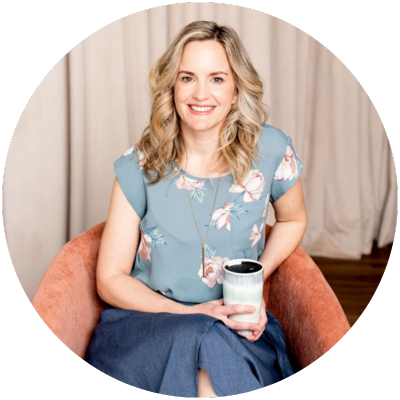 "I can sit back and serve my clients while the funnels she creates for me run in the background of my business"
"Laura is my go-to tech expert when I need to create a new funnel in my business. From understanding my business strategy to integrating all the tech, she saves me SO much time and energy. (Seriously, I don't even consider doing it myself because she's so much more efficient at it!) I can sit back and serve my clients while the funnels she creates for me run in the background of my business, helping to generate more income."
– Nicole Kepic
www.nicolekepic.com
to a simplified business.
Here's what you'll get when you book a VIP Day:
Kick-off strategy call before our day together.
Project workbook
Dedicated 1-3 days for your project (7-8 hrs per day)
30 days of post-day email support (for questions/tech issues)
Personalised video training library
The Investment: $2,000
Here are some examples of the things we could do in a day: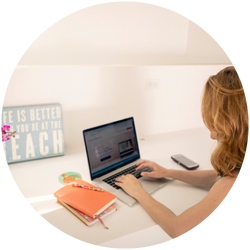 Evergreen Email Funnel
Taking your best emails and putting an evergreen email sequence so you can nurture, provide value and make offers consistently to your list.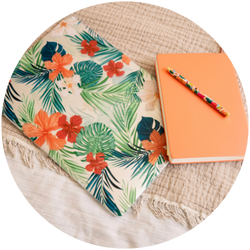 Tech To-do Intensive
Hosting migration, cleaning up a hacked site, website tweaks, and updates.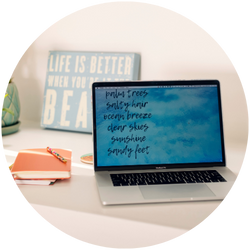 System & Process Integration
Setting up workflows using tools to help automate your processes and onboard clients with ease. 
Keep in mind, all VIP Days are customized to your specific needs for your business. Have questions? Book a free discovery call and let's talk through all the details!
It's important to note that when you schedule a VIP Day,
you are booking me for the DAY, not a set of deliverables.
But because of my experience and my super-efficient process, I am able to achieve maximum results in our time together. How much we are able to accomplish depends on your quick response to my messages throughout our day and thoroughly completing the prep work prior to starting, so keep that in mind when you choose your date.
Some of my favorite platforms to work in:
WordPress
Divi
Countdown Hero
Flywheel
Thrivecart
MemberVault
Acuity
Zapier
Airtable
ActiveCampaign
ConvertKit
Zoom
Psst. Don't be surprised if you walk away
feeling like this …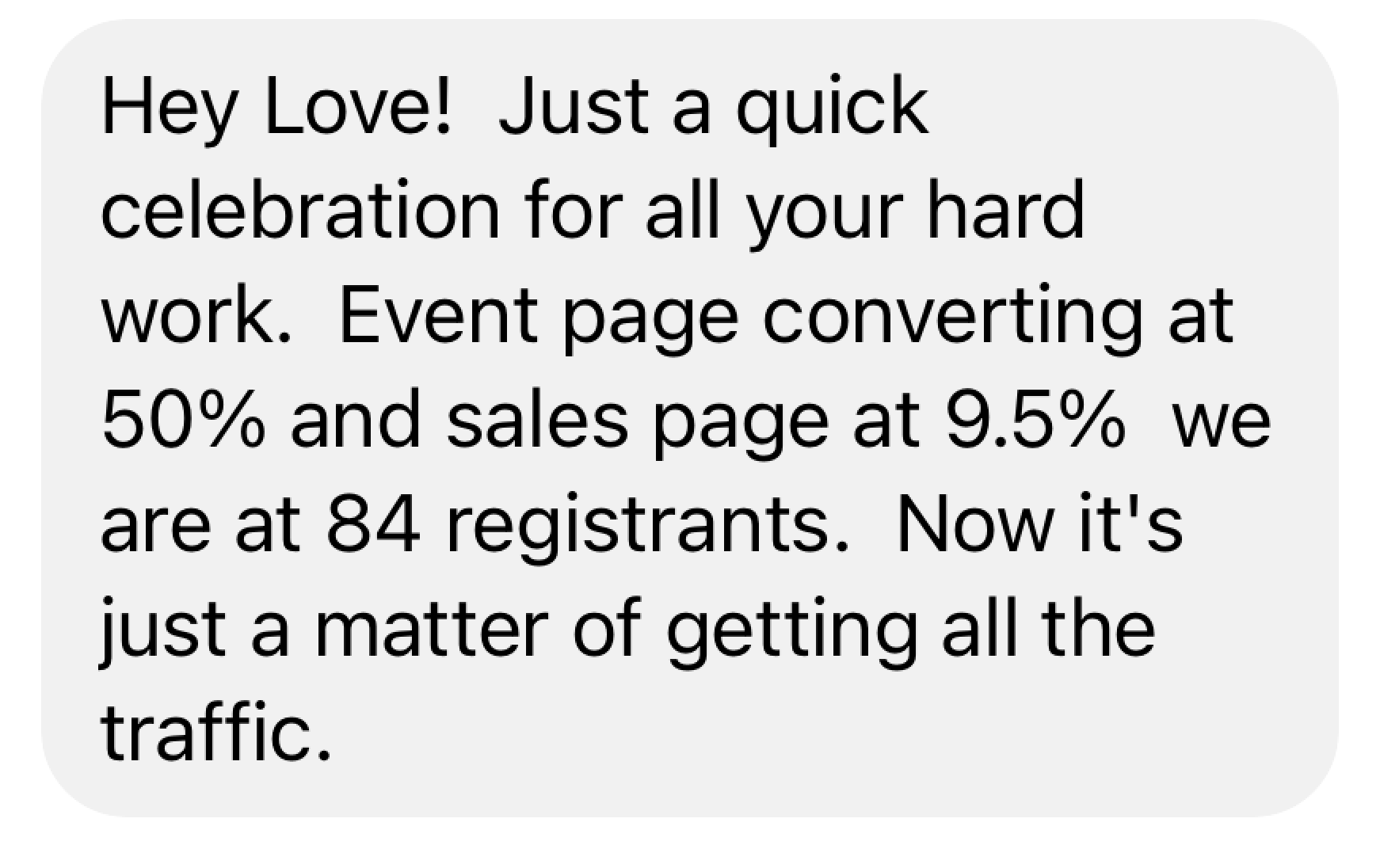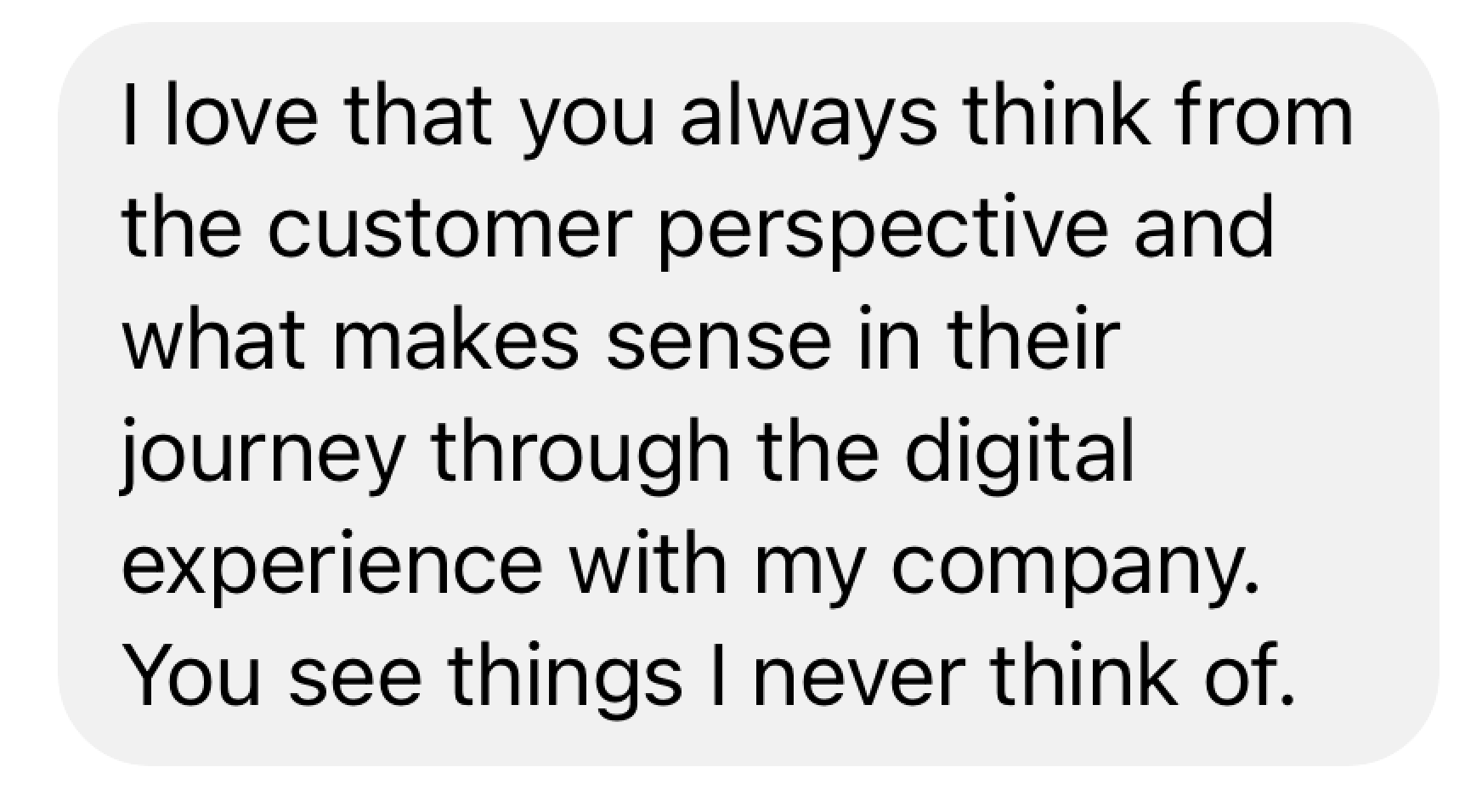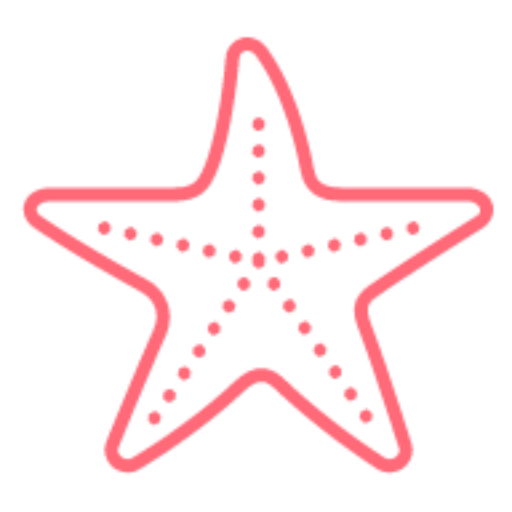 Working together is easy.
BOOK YOUR DAY
Click on the calendar below to choose two days that work best for you. (Keep in mind you'll have one to two weeks of prep work to complete before we can work together). You'll need to be virtually "available" during your intensive days, so please avoid dates that are already full of meetings and appointments. Secure your dates with a 50% deposit or pay in full.
COMPLETE SOME LIGHT PREP WORK
Once you've booked your date, you'll receive a VIP Workbook. You'll want to make sure to complete all pre-work before our day together so I can be as efficient as possible with getting started on your project. We'll schedule a 60-minute strategy kick-off call to go over the completed pre-work five to seven days before our intensive.
SEE YOUR PROJECT COME TO LIFE
Your VIP day has arrived and we'll knock out your project. While it's a very collaborative process, it is NOT in-person or zoom intensive. Instead, we'll communicate through FaceBook Messenger. You're going to love seeing everything come together so quickly!
ENJOY 30 DAYS OF SUPPORT
Once our day wraps up, you'll have 30 days of follow-up support. You can reach out if you find yourself feeling lost, confused, or stuck on anything related to the work that we accomplished. I want you to feel empowered with your tech so that it doesn't hold you back from scaling your business with ease!
During our VIP Day, will you also write my copy?
Short answer: no. Longer answer: I believe in staying in your genius zone, and Website and tech is mine! You'll need to come prepared for our VIP Day with your copy already written, either by you or a professional copywriter. I know a few copywriters if you need a referral!
If something comes up, can I reschedule my VIP Day?
I get that life happens, so you can reschedule your session once, at no extra cost. Kindly provide one week's notice so I can adjust my schedule accordingly.
What's the biggest benefit of hiring you for a VIP Day?
It's hard to pick just one! Aside from having automations that you'll love, the biggest benefit will be having your marketing funnels working on the back. To state the obvious, your business isn't a hobby. So as much as you want a pretty website, you need one that converts visitors into buyers and helps automate your marketing. My VIP Day will help with that!
What happens after the VIP Day? I'm afraid to maintain the tech for my website.
Don't worry. My mission is to empower you with your tech so you never feel stuck in your business or afraid to make tweaks to your funnel. Following your VIP Day, I'll provide you with a video summary of how you can make minor edits. I'll also provide you with 30 days of FREE tech support should you run into any problems. If you find you need even more support going forward, we can discuss other paid maintenance plans.
I'm sold! How can I book a VIP Day with you?
I'm so glad to hear that! You can use this link to book. Looking forward to working with you!
One last time for you there in the back:
You deserve the VIP Experience …
And the dreamy automations that simplify your business!